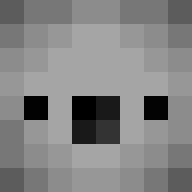 Java Developer
Staff member
Administrator

Joined

Aug 16, 2019
Messages

122
Likes

2
Points

18
We are looking for new staff! Are you interested in testing, supporting, designing and/or building?
Apply now for a chance to become a Rengobli.at Staff Member!
We are looking for..
2 | Game Tester | Currently in Team: 2

You test our games and try to find/exploit bugs. Reporting them in the forums is your job.

2 | Designer | Currently in Team: 0

You design new thumbnails for our resources. "Resources" can be plugins, maps and updates.

4 | Map Creator | Currently in Team: 2

Your job is to build new maps for our game modes. You will get paid for each verified download you achieve.

2 | Resource Support | Currently in Team: 0

You answer questions from our customers in our forums, Discord, TeamSpeak and Minecraft Server.

2 | Tutorial Creator | Currently in Team: 0

You create YouTube Tutorials to showcase our plugins. Video Editing should not be hard for you.
What you need
Be at least 16 years of age (Does only apply for Map Creators)

Speak and type english fluently

References of what you already designed/built (Does not apply for Game Testers)

A verified Minecraft Premium Account

Discord

Verified Account on Rengobli.at

Be Customer-friendly
What we offer you
A high quality staff team that tries to help you in every way possible

Payments

For Map Creators we pay for each verified download they achieve

Test Servers

Build Servers

Staff Member Badge on our forums

Rank on our forums, TeamSpeak, Discord and Minecraft Server(s)

When you are in our team long enough, you will also get:

[1 Month]: A free one week license of a Resource of ours of your choice

[3 Months]:

A free one month license of a Resource of ours of your choice

[6 Months]: An additional payment equal to your job and what you achieved

Start and ForceMap permissions on our live servers

Customer contact

Your name will be displayed on what you do. We are a team, but each one of us is named separately aswell!
If you are interested, please consider posting your application in
this
category.
Last edited: